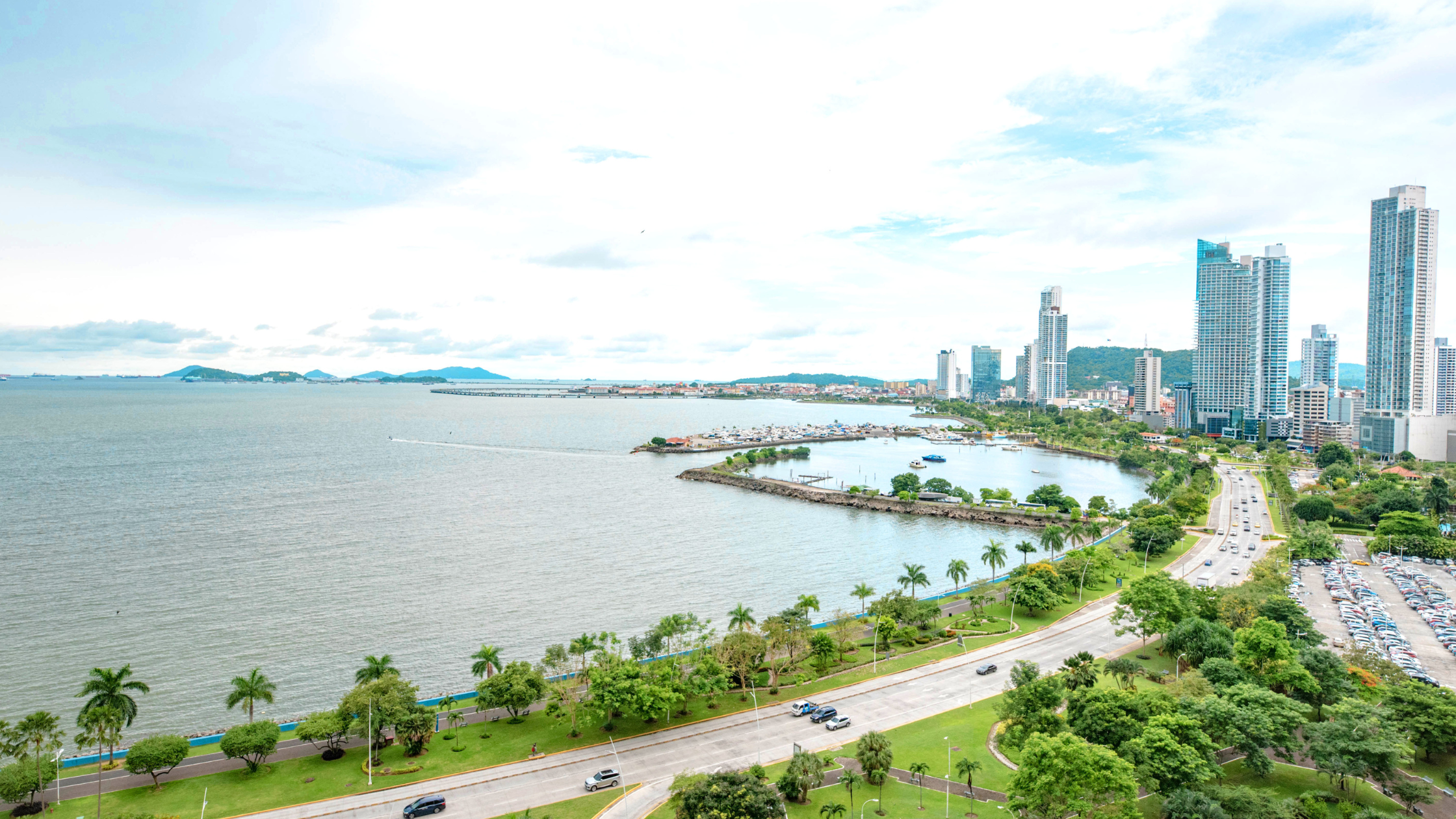 Leaving the United States to receive medical treatment may sound odd, but it's actually a common practice when it comes to stem cell therapy. Many countries around the world feature stem cell clinics dedicated to providing quality stem cell treatments for patients who travel from all over. Why travel to Panama for stem cell therapy instead of a different country? 
Our state-of-the-art clinic and expert medical team provide multiple reasons why you should choose Panama for your stem cell treatments, including:
Our VIP Patient Experience

Convenient & Comfortable Stay at Hilton Panama

Our Highly-Esteemed Clinic & Lab

The Beauty & History of Panama City, Panama
Stem Cell Institute's VIP Patient Experience
Traveling to Panama for stem cell therapy doesn't just include some of the best stem cells the world has to offer. When we opened our clinic in Panama City, Panama, we kept patient comfort and experience top of mind. This is why we take care of you from the moment you step off the plane in Panama, to when you're leaving after a successful treatment.
Once your application for treatment has been approved, our team of patient coordinators will contact you to schedule your treatment and arrange your stay. When you step off your flight in Panama, our Customs Concierge Team will be waiting for you at your gate to personally take you through customs. You can enjoy some nice refreshments in a VIP area while your luggage is processed. Then a member of our team will take you from the airport to the Hilton Panama where they will have everything set up for a quick and easy check-in process.
"I wish it was like this everywhere…We got off the plane, we were immediately greeted, we were whisked through Customs. It was so easy – it was fabulous."

– Stephanie Mortellaro, Stem Cell Institute Patient
Your Comfortable & Convenient Stay at Hilton Panama

A standard room at the Hilton is included in the cost of your stem cell therapy in Panama City, Panama. The Hilton also boasts an onsite spa and casino for guests to enjoy as well as multiple restaurant offerings. An added bonus to all of the amenities the Hilton has to offer is the fact that our treatment center is conveniently located in the same building. All you have to do is take an elevator ride to reach our stem cell clinic, check-in, and receive a unique treatment designed just for you and your health needs.
In between treatments, you can enjoy their rooftop pool that has a beautiful view of the bay. They also offer room service and a concierge who can assist you with finding the coolest spots in Panama City to explore during your stay. Their fitness center offers everything you need, no matter how you like to stay active.
Even though you travel to the Stem Cell Institute in Panama to take your first step towards the potential for a healthy life, your stay at the Hilton contributes to the entire experience feeling like a luxury vacation.
What to Expect at the Stem Cell Institute's Clinic
Our approach to stem cell treatment keeps the best research and science in mind without sacrificing our patients' safety, comfort and experience in Panama. When you arrive at our clinic for treatment, our expert team is there to guide you through the entire experience and make you feel at home.
One of the first steps when you check-in is a physical evaluation. After your evaluation is complete, our medical team will prep you for treatment! 
At Stem Cell Institute, stem cells are administered in several ways depending on the protocol recommended by our Doctors for you, and also your actual physical condition. Each patient usually receives at least three treatment sessions during each visit to Panama for stem cell therapy. The stem cell treatments may include one or more of the following:
Intravenous (IV)
The safest and simplest method for delivering the stem cell throughout the body. Anesthesia is not required. We may use a Lidocaine topical spray to the needle prick area beforehand.
IV administration usually takes about 20 – 30 minutes.
Intramuscular (IM)
The stem cells are injected directly into the muscle. Intramuscular implantation is very safe* and does not require anesthesia.
Intra-articular (IA)
The stem cells are injected directly into the affected joint. This method is commonly used for arthritis. Intra-articular implantation is quite safe and does not require anesthesia.
Intrathecal (lumbar puncture)
Intrathecal administration is ideal for certain neurological conditions because the stem cells are injected directly into the spinal fluid past the blood-brain barrier. This enables them to reach the spinal cord and brain.
During the lumbar puncture procedure, an experienced anesthesiologist injects the stem cells into the spinal canal through the lower vertebrae under local anesthesia. Once inside the spinal fluid, the stem cells are able to gain access to the spinal cord and into the brain.
Lumbar puncture usually takes about 30 minutes.
For each method of administering stem cells, the adult stem cells themselves are processed and tested in our local laboratory, Medistem Panama.
Medistem Panama
Thanks to our laboratory, Medistem Panama, our clinic is always at the forefront of applied stem cell research. Medistem Panama is responsible for making sure we provide only the very best types of stem cells for our patients. The laboratory was founded and is still owned by our own Neil Riordan, PA, PhD.
Adult Stem Cells
Different Cell types can be extracted from most tissues in the body, including bone marrow and fat. Our founder, Dr. Neil Riordan, published the first scientific article on treating humans with adipose-derived stem cells. Over the years, his research has determined that umbilical cord-derived mesenchymal stem cells work even more successfully than adipose-derived and other types of adult stem cells. Dr. Riordan's special cells are called Golden Cells™ and are what we exclusively use as treatment options for our patients for conditions such as multiple sclerosis and other chronic diseases. This is why the cells we use in all of our treatments come directly from human umbilical cords that have been donated following normal, healthy births.
You deserve the world's leading adult stem cell therapy and research center. Take the first step towards the opportunity to change your life.
Apply Today!
Visit Beautiful Panama City, Panama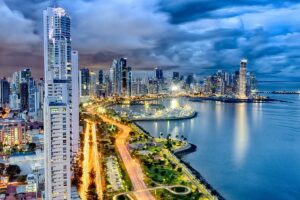 One of the biggest perks to traveling for stem cell treatment is the opportunity to experience a new place. Panama City, Panama, is a vibrant destination filled with something interesting for everyone. 
Rich with history, breathtaking nature, modern engineering and concepts, delicious food, gorgeous art, and a fascinating culture at the center of it all, the background of our clinic adds to your overall experience as a patient. Panama City is a modern city where you'll feel safe and enriched, possibly even discovering a home away from home.
Visit the astounding Panama Canal through the

Miraflores Visitor Center

where you can take a historic tour about how the Panama Canal was built. You also have the opportunity to watch ships go through the canal from their impressive observation deck.

Walk through the streets that have direct ties to some of the most interesting pieces of Panamanian history in

Casco Antiguo

, also known as

Casco Viejo

. Whether you prefer discovering local artists, tasting some of the most popular cuisine in the city, exploring the religious history of Panama City, or even spying some friendly stray cats, there's something for everyone.

Want to discover more of the natural side of Panama City? Visit the

Rainforest Discovery Center

less than an hour from the city to learn more about the nature that surrounds us without having to embark on a long hike.
Discover these attractions and more before traveling to Panama City, Panama!
Interested in learning more about traveling to Panama City, Panama for stem cell treatment at the Stem Cell Institute? View some of our recent patient testimonials to discover the experiences and successes our other patients have enjoyed.
*Patients undergoing this procedure have not experienced any serious adverse events.