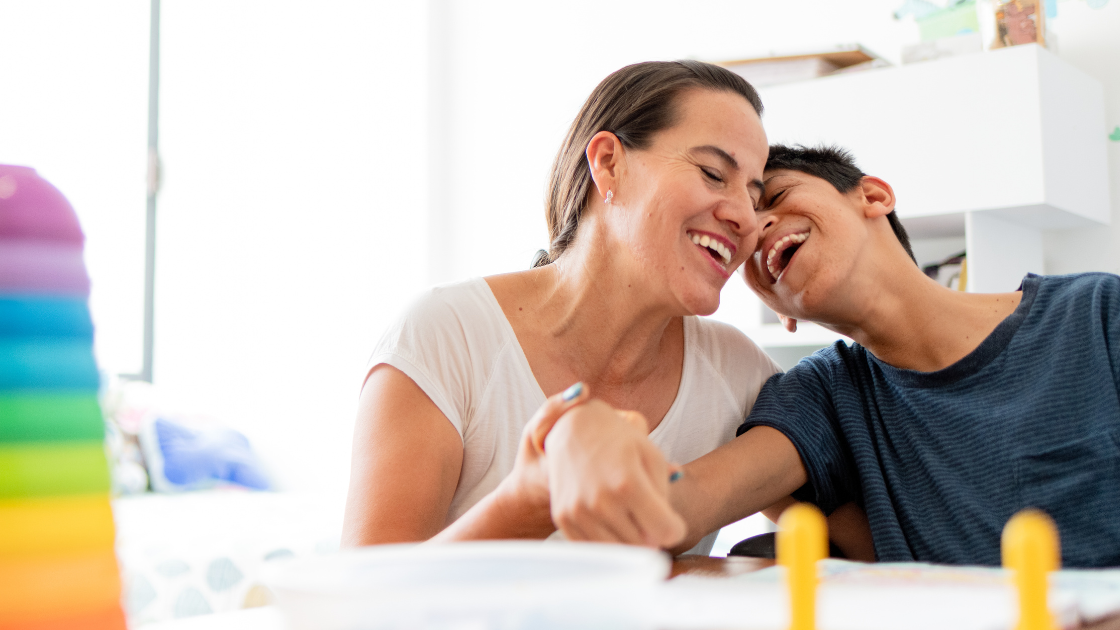 Caring for a child with cerebral palsy (CP) can bring on immense challenges, so finding ways to treat CP can help provide them with a happier, healthier, and more fulfilling life. 
Cerebral palsy is caused by injuries or abnormalities in areas of the brain before or soon after the time of birth. This type of brain injury causes issues with brain and nervous system functions, including thinking, seeing, hearing, learning and movement.
In addition to trouble in those areas, children with cerebral palsy (CP) often experience the following symptoms:
Trouble with coordination and movement

Visual and cognitive impairments

Speech problems

Muscle stiffness
Therapies for cerebral palsy typically focus on physical therapy, fitness and exercise, nutritional health, and forming social relationships. However, to help stimulate brain injury repair and improve motor function, one emerging treatment option for children with cerebral palsy is stem cell transplantation.
What is Cerebral Palsy Stem Cell Therapy?
Stem cell therapies are a type of regenerative medicine that involve harvesting adult stem cells and injecting them into the body to regulate the immune system, reduce inflammation, and promote tissue growth. This type of treatment can be used to help patients with different medical conditions, including cerebral palsy. 
Although there are various types of stem cells, years of applied stem cell research and clinical trials suggest that mesenchymal stem cells (MSCs) can be effective at reducing tissue inflammation. These stem cells have the power to stimulate repair of damaged nervous system tissue in the brain which can lead to improvements in patients with cerebral palsy.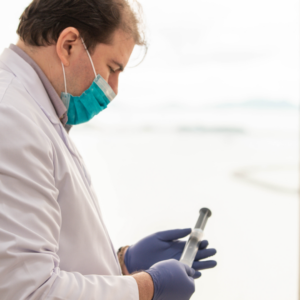 At Stem Cell Institute, we use a specific type of Human Umbilical Cord Tissue Mesenchymal Stem Cells (HUCT MSCs) called Golden Cells™ to treat cerebral palsy. 
Our Golden Cells™ are derived from human umbilical cords that are donated by mothers after healthy births. With this method, there is no need to collect stem cells from the patient under anesthesia, making the treatment process much more pleasant for children with cerebral palsy and their parents.
The stem cells with the best anti-inflammatory activity and ability to stimulate regeneration are thoroughly screened for safety before they are introduced into the patient's body. Every person's experience with stem cell therapies is different, but you can read testimonials from our patients who have shared their own success stories.
Can Stem Cell Therapy be a Treatment for Cerebral Palsy?
When Mary's daughter Ava was diagnosed with cerebral palsy, one of the first things she did was look into stem cell treatment. Her family has been coming to Stem Cell Institute in Panama City, Panama since Ava was about one year old and they keep coming back.
"We keep coming back because… there's just not a part of her life that it hasn't affected in a tremendous way."

Mary C., Ava's mother
Ava's stem cell treatments helped her take many steps forward with cognitive functions, including her ability to learn quickly. With learning being a primary area affected by cerebral palsy, this has significantly improved Ava's quality of life.
Additionally, prior to their first time at Stem Cell Institute, Mary had been told by doctors that Ava would never be able to sit down. However, about six months after Ava's first stem cell treatment, she was sitting on her knees, crawling, and making unexpected strides with her movement abilities. She achieved what Mary had thought would never be possible.
Every time Mary and Ava come back to Stem Cell Institute to treat cerebral palsy they experience new benefits. Even at her young age, Ava is already on her way to an independent, fulfilling, and healthy life.
Watch their story:
Who are the Best Doctors that Work with Stem Cells?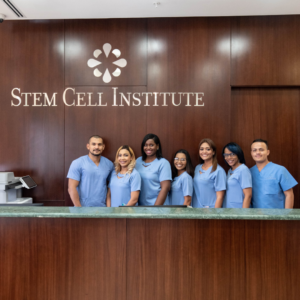 If you're looking for stem cell therapies for your child with cerebral palsy, it can be difficult to navigate different treatment options. You'll want to find a treatment partner that provides an exceptional patient experience and puts your child's health and safety first.
When visiting Stem Cell Institute in Panama City, Panama, patients enjoy a VIP experience from the moment they step off of the plane. We make the treatment process feel like a vacation with beautiful bay views, a relaxing stay at The Hilton Panama, and the exceptional attention and care from our medical team.
"I wish it was like this everywhere…We got off the plane, we were immediately greeted, we were whisked through Customs. It was so easy – it was fabulous."

Stephanie Mortellaro, Stem Cell Institute Patient
Stem cell treatment for patients with cerebral palsy provides a clear opportunity for a healthier and more independent life. Apply for stem cell treatment for your child at Stem Cell Institute today!