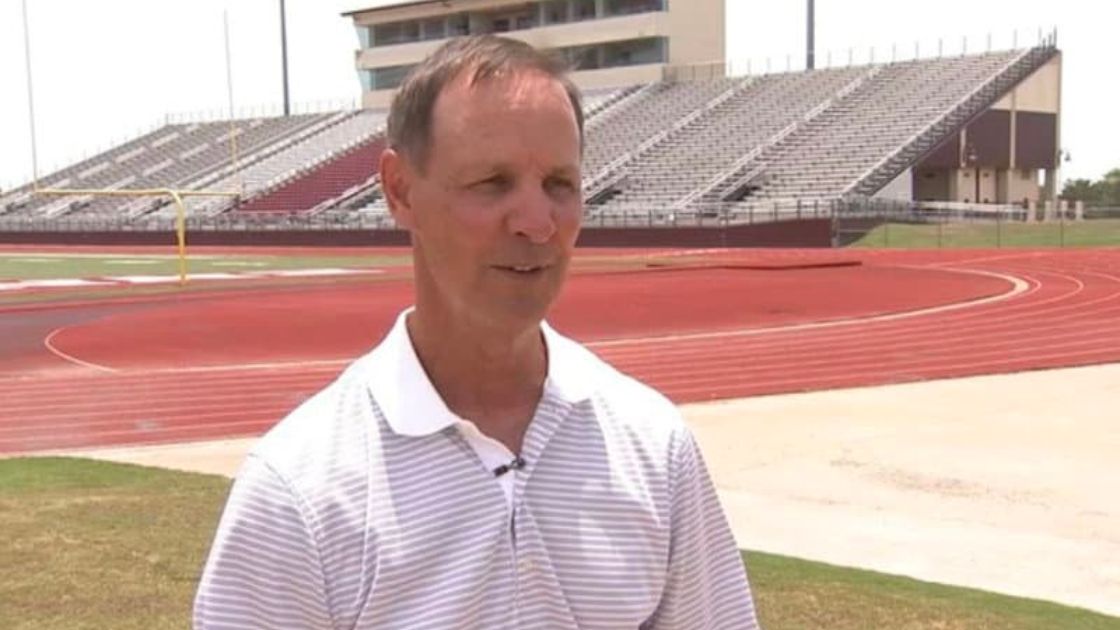 Sam Harrell is a legend in Texas high school football. Between 1994 and 2009, he led Ennis High School to the playoffs for 13 years straight and won three state titles. But then an MS diagnosis changed everything, robbing him of the career he loves. Fortunately, stem cell treatments for MS helped get him off the bench and back to the life and career that he loves.
Sam Harrell began experiencing multiple sclerosis symptoms in 2005. Eventually, his MS symptoms became so bad that he decided to retire from coaching. He discovered a newfound hope when he heard about stem cell therapy as a possible treatment. His stem cell treatments for MS in Panama allowed him to return to coaching and enjoy life as he did before his diagnosis.
Receiving the Diagnosis
Coach Harrell was developing vision problems back in 2005 and losing sight in one of his eyes. A visit to the eye doctor resulted in seeing multiple eye specialists until he finally met with a neurologist. "He did all the other tests and said 'Yeah, you've got MS,'" Harrell said.
Short for multiple sclerosis, MS is an autoimmune disease that causes damage to the nervous system and affects individual patients in different ways. In the case of Coach Harrell, this meant trouble moving and relying on a golf cart during football practice. His condition eventually progressed to where he required a walker just to get around.
As his son, former Green Bay Packers quarterback and current offensive coordinator for Purdue University, Graham Harrell, puts it:
"You see your dad as sort of a superhero or someone that can't be hurt or sick. Then to watch him get sick and go through a point where he really couldn't walk. He probably should have been in a wheelchair but was just too stubborn. Seeing him in the hospital and the tough times he went through, it weighed on the whole family."
As his symptoms worsened, Coach Harrell chose to retire. He describes the experience, saying in 2019:
"I can still remember that day. I didn't even come to school that morning like I would normally do. I just stayed home and literally just cried. It was like death and I didn't realize it but it was me that was dying. Not literally, but it was the end of me as the coach. It was the end of me as that person."
Stem Cell Treatments for MS
Everything changed when Coach Harrell was put in contact with Richard Humphries. Like Harrell, Humphries was a golf coach who had received an MS diagnosis and reached the point that he couldn't walk at all. However, Humphries was eventually able to return to golfing.
The two met over barbecue and Harrell had to know what caused the change in Humphries. "I don't know what it is but I want what you've got," said Harrell. That's how Sam Harrell learned about Dr. Neil Riordan and his pioneering research in stem cell treatments for MS and other health problems.
While he's based in Southlake, TX, Dr. Riordan is also the founder of Stem Cell Institute in Panama City, Panama. "Panama is unique in that we have a full license from the government to not only manufacture cells but treat people and to do clinical trials," explains Riordan. "They are very progressive on their regulations for adult stem cells." 
Harrell couldn't afford the treatments on his own, but the city of Ennis held a fundraiser for his treatment. It took three trips to Panama for him to experience results. As Harrell describes the experience, "I went back the third time," he says. "I don't know why the third one was the secret but it all changed after that."
Dr. Riordan explains the results by saying:
"We just published a study where we treated one time and the majority of people saw improvement without any major side effects. For him [Harrell] it was three times. I hate to generalize with MS because it's such a very different disease for many people. In his case, it seems like he got the maximum benefits during his third treatment."
To learn more about stem cell therapy for MS, click here!
Becoming a Stem Cell Advocate
Since his recovery, Sam Harrell has become an advocate and speaker for stem cell therapy. He has spoken with Dr. Riordan about how stem cell treatments for MS gave him his life and career back. 
He's so passionate that he even spoke in front of the Texas State House in a public hearing regarding H.B. 810, a piece of legislation to increase access to stem cell interventions in Texas. It was passed in 2017.
Along with his stem cell advocacy, Harrell has continued coaching and guiding young men on and off the football field.
Do you want to learn more about what stem cell therapy can do for you?
Apply for treatment today!
In 2005, high school football coach Sam Harrell began experiencing symptoms of multiple sclerosis. The disease progressed to the point where he could no longer walk without assistance, prompting him to retire. His fortunes changed when he heard about stem cell treatments for MS. He has since returned to coaching and leading his players to victory.
Stem Cell Institute in Panama City, Panama is at the forefront of applied stem cell research. Since our inception in 2006, we have performed over 25,000 procedures, helping thousands of families across the United States and around the world embrace the opportunity for a better life. Our medical team prioritizes the health and well-being of all our patients through top-notch stem cell treatment and care.
Editor's Note: This post was originally published in February 2019 and has been updated for comprehensiveness.