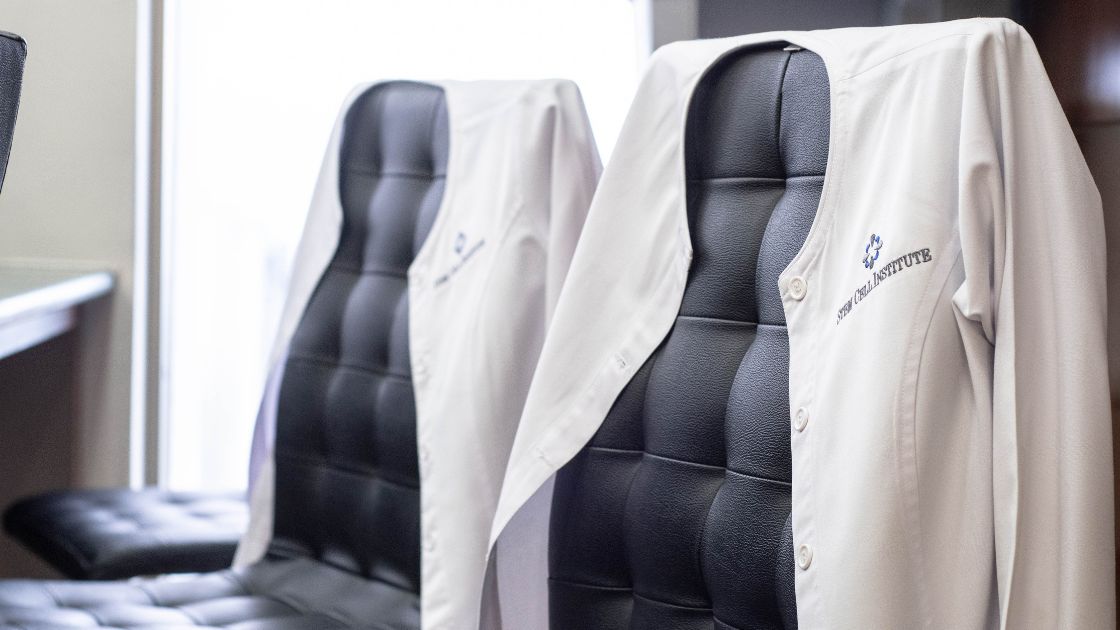 There are many clinics that claim to be at the forefront of stem cell treatments and research. However, few if any can match Stem Cell Institute's proven track record. With over 15 years of experience treating patients, our team is here to provide you with the best treatment and experience possible during your time with us.
Stem Cell Institute is recognized as a leader in stem cell research and treatment. Our state-of-the-art lab and Golden Cells™ are the foundation of our treatments and research. We work with our patients to handle virtually every aspect of their stay, ensuring maximum comfort during treatment.
A History of Expertise
Since 2008, our team has provided unbiased, scientifically-sound treatments to patients suffering from degenerative diseases. Stem Cell Institute Panama was created to meet the need for stem cell therapy treatments not widely available in the United States. 
Our products and procedures originate with our founder, Neil Riordan, PA, Ph.D. He is also the founder of several biotechnology companies including Medistem Inc, Medistem Panama Inc, Signature Biologics, and Arugula Biosciences. Working with leading universities, Dr. Riordan has published numerous peer-reviewed papers in medical journals and has 17 families of patent applications.
Since opening our clinic's doors in 2008, we have performed 50,000+ procedures and pioneered the use of stem cells from umbilical cord blood, bone marrow, adipose tissue (fat), and umbilical cord tissue. We base our medicine on the clinical use of stem cells and regularly work with colleagues in the United States and across the globe. 
This includes institutions such as the:
Saint John's Cancer Institute (formerly the John Wayne Cancer Institute)

Pacific Neuroscience Institute

University of Miami School of Medicine Department of Surgery

University of Puerto Rico School of Public Health
Working together, it's our mission to be at the forefront of stem cell research while offering transparency, honesty, and human quality. This allows us to provide new treatment protocols for chronic diseases and other similar conditions using adult stem cells. Every treatment we develop to improve the condition of our patients is based on the highest international bioethics standards. 
Learn more
about Stem Cell Institute
in Panama and what makes us different from other stem cell clinics.
Pushing Research Forward at Medistem Panama
Also founded by Dr. Riordan, Medistem Panama acts as the research side of Stem Cell Institute. Unlike certain other stem cell clinics, this lab enables us to perform our own research and produce our own cells in-house.  
Medistem Panama is fully licensed by the Panamanian Ministry of Health for:
Isolation

Manufacture

Storage

Treatment
Our 11,000 sq. ft. research and production lab is located in Panama's distinguished City of Knowledge. It's also ISO (International Organization for Standardization) 9001-certified. This ensures that our lab provides consistent, high-quality products and services.
Medistem Panama contains a cutting-edge production lab, research and development lab, and prep room. They are outfitted with the latest in clean room and airflow technology in accordance with Good Manufacturing Practice (GMP). With these features, our laboratory is designed to be one of the cleanest places on Earth. This makes it the perfect place to conduct our research and push the study of stem cells forward.
Golden Cells™: Providing the Best Opportunity for Superior Outcomes
We had been successfully helping patients live better lives when we began to notice something: some of our patients were improving beyond our expectations. We began to suspect if there was something unique about the cells they were receiving during treatment that may have gone unnoticed. This led us to use our years of data to perform a retrospective analysis.
Looking for a connection, we pored over our most successful cases. This process revealed that the cases with the most improvement were almost all limited to six cell lines. We compared those cells to those used in moderately successful cases as well as inactive cell lines. These were then screened using high-throughput methods.   
Once the screening had been completed, our team was able to confirm that the six cell lines had a different molecular signature compared to the other groups. These have been dubbed Golden Cells™ by Dr. Riordan and are now the foundation for all our treatments.
Learn more about Dr. Riordan's
Golden Cells™
. 
Our Process is Designed with Your Ease and Comfort in Mind
Your stem cell journey begins with an application. Upon approval, we design a unique treatment protocol designed to meet your specific needs. Someone from our team will then contact you to schedule your treatment and arrange your stay in Panama City, Panama. This includes being met at the airport gate and chauffeured to the Hotel Panama where you'll stay during treatment.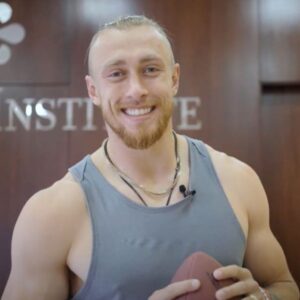 Pro football player George Kittle can attest to the top-notch experience you'll have at Stem Cell Institute. "Everything about the experience has been top-notch," he says. "The staff really makes this place go, from the doctors to the nurses and the rest of the staff working. Everyone's so happy and polite and respectful."
"Everyone is just so polite and you can feel the eagerness that this staff has to want to help you feel better. You can really feel that energy and I think that just adds to the whole experience."
Stem Cell Institute and the Hilton Panama are located in the same building complex, making receiving treatment as convenient as possible. You will undergo a medical evaluation when you arrive at our clinic and then begin to receive your treatments – usually the following day.
Our team also stays in contact after you return home, conducting regularly scheduled follow-ups to check up on your progress, provide support, and answer any questions you have.
Want to learn what stem cells can do for you?
Click here
to apply today!
Since 2008, Stem Cell Institute Panama has been a global leader in stem cell treatment and research. Our lab is designed to be one of the cleanest places on Earth, making it the perfect place to push research forward. Our specially selected Golden Cells™ were developed after years of treatment and research, setting us apart from other stem cell clinics.
Stem Cell Institute in Panama City, Panama is at the forefront of applied stem cell research. Since our creation in 2008, we have performed over 50,000 procedures, helping thousands of families across the United States and around the world embrace the opportunity for a better life. Our medical team prioritizes the safety, health, and well-being of all our patients through top-notch evaluation and care.